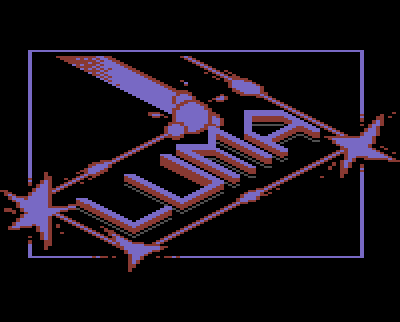 Luma
Luma
Luma is a laser based sliding puzzle game for the Commodore 64. Slide batteries, lasers and mirrors around to light the targets within the given shift count. With 128 levels Luma will keep you occupied for hours and test your puzzling skills to the max.
Play in Normal mode and try to complete the levels within a designated number of shifts, and return to where you left off using level codes on each level. Or if you are feeling like a more casual game play in Practice mode to test any of the levels with no shift limits.
Luma was written on a Twitch stream (https://www.twitch.tv/shallan50k) in a marathon 16 hour charity session in support of the Extra Life charity (https://www.extra-life.org/) during which viewers raised an incredible $1220.69 for a very deserving charity. Extra Life unites thousands of gamers around the world to play games in support of their local Children's Miracle Network Hospital. Since its inception in 2008, Extra Life has raised over $70 million USD for sick and injured kids.
All proceeds from the game will be donated to Extra Life, so why wait? Get your copy now!
Controls
Joystick in port 2
Up, Down, Left, Right - Move selection cursor
Fire + Up, Down, Left, Right - Slide current object
Keyboard
Spacebar - Restart level

RunStop - Return to title screen
Return - Skip level (Practice Mode only)
F1 - Toggle in game music on/off
Credits
Concept and Code by Shallan
Graphics by HelpComputer0, Shallan
Music by RichmondMike
Sound by Stepz
Testing and Balance by Chiswicked, Colt45Rpm, MrG8472, Stepz
Level Design by Airjuri, Akmafin, Amok, Chiswicked, Eldritch, Furroy, MrG8472, OldSkoolCoder, Phaze101, RichmondMike, Shallan, SpiritHund, Stepz, Void, Waulok, WizardNJ, ZooperDan
Purchase
In order to download this game you must purchase it at or above the minimum price of $2.99 USD. You will get access to the following files: